Year Three
Mrs Bonell is our class teacher with Mrs Banks, Mrs Thomas, Mrs Parry, Mrs Sharples and Miss Sheard as our TAs.
We have P.E. sessions on a Wednesday afternoon. Homework is given out on a Friday and needs to be returned the following Thursday morning. In Key Stage Two you can bring in snack money every day if you get peckish and you'll need to tell us each morning whether you would like a packed lunch or a school dinner.
As a school, we believe that intelligence is not fixed and that we all have the potential 'To be the best we can be!' Throughout the year we will reflect on how our mindsets can be affecting or helping our learning. In our classroom we have a 'Learning Pit' which encourages us to remember that learning is a journey.
Some thoughts to drive us are:
Summer Term
This term our topic is called Tomb Raiders! We will be learning all about the Ancient Egyptians: their fantastic achievements, beliefs, lifestyle and of course their burial process of mummification! We will also be learning about great discoveries uncovered by lots of notable people, for example: Howard Carter, and what impact it has on our view of the Egyptians today. We will also be learning how to write and draw like an Egyptian using hieroglyphics as well as making their own sarcophagus. They will also locate different Egyptian landmarks and be able to explain important aspects of the Ancient Egyptians everyday life. Let's getting going!
Science: Our topic form Science this term is Plants. We will be learning all the names for different parts of the plants and their functions and we will be conducting our very own growing experiment to find out what conditions plants need to grow.
Computing: We will be learning how to be safe as well as respectful online and we will also be learning to be picture perfect by taking lots of pictures and then creating a short animation.
Literacy: We will be using a variety of texts to support our Tomb Raiders unit: I was there… Tutankhamen's Tomb by Sue Reid, Ancient Egypt Tales of Gods and Pharaohs by Marcia Williams and Egyptian Myths Stories from around the World by Katy Elgin. We will eventually write a letter recount as well as a narrative plot by the end of the Summer term. We will be also paying particular focus on speech marks as well as using descriptive devices.
Week 1:
What a great start to our Summer term and our new topic. The children have come back brilliantly showing that they are settled, ready to learn and grown so much. Well done team, keep it up! The children have been exploring what they already know about the Egyptians and have generated some questions of what they would like to find out more about. Please see our new topic web which is at the bottom of our class page. We have started to look at our new class story I was there… which has already gripped them. In Maths we have been looking at fractions, in particular splitting shapes and amounts. Historically fractions has always been a bit tricky but… not for our class. They said they understand it so well and I even heard a few of them say "Fractions are fun!" Great to hear.
Week 2:
What a busy week! We have been deepening our knowledge on fractions this week by looking at equivalent fractions. We have all said that we have found that element a little tricky so we have been using some great resources to help us like fraction strips and blocks. All the children have agreed that having visual resources has really supported their understanding. In English this week we have continued to read our class story I was there… and we are now half way through as we are enjoying it so much! We were very lucky to have a special visitor this week in class as Ali (the main character in our story) came to our class to answer some questions we wanted to ask to gain more insight to our story. Take a look at the picture below to see the fun.
Week 3
We have been busy keeping an eye on the seeds we planted last week in Science. Nothing to report yet but we are making sure conditions are just right to ensure we have some lovely sweetpea flowers very soon. It has been the last week of our fraction work this week and we have been focusing on adding and taking away fractions with the same denominator. A good effort from the class all round who have really displayed some deeper understanding. In English we have been busy working on our speech and we have been using a 'Speech Sandwich' writing frame that have really helped us see how speech can move a story on. Well done year 3, keep it up!
Week 4
I hoped you all enjoyed the Bank Holiday. The children have come back in with a great attitude this week. We have been learning all about time this week in our Maths learning. They have been solving lots of problems regarding days and months of the year. We have now moved onto telling the time and will shortly be applying our learning when reading the time on a Roman numeral clock. In English this week we have been focusing on setting description and even created our own setting which was described in our class story 'I Was There…' Take a look at the pictures below.
Summer Term 2
Week 1
Welcome back to our last half term as year 3! The children have hit the ground running and have loved continuing our Egyptian topic. They have been exploring angles in Maths and we have continued work on our Egyptian Cinderella story. We will be working on story writing this half term as well as exploring shape and capacity in Maths. Keep a look out for all the date this half term as it's a very busy one.
Week 2
It's healthy eating week this week. Ask us what we have learnt about being healthy! We have created lots of posters about the importance of drinking water, investigated different fruit by sketching and tasting it and even carried out polls to help us work out what is the most popular breakfast. Wow year 3, you are healthy experts.
Week 3
This week we have been very excited for Sports day and can't wait to challenge ourselves as well as competing against other teams. Come along and support us on Thursday 21st June at 9.00am. In other news we have created our very sarcophagus this week using clay and next week we plan to paint it. We have also started learning about different Egyptian Gods in our Literacy as well as our topic. In Maths this week we have continued with with our Geometry topic and started to look at different shapes both 2D and 3D.
Spring Term
This term, our topic is Iceberg Ahead! We will be finding out all about Titanic and the lives of the passengers on board. We ignited our enthusiasm with a visiting workshop. Through drama, we learnt all about what happened and who was aboard. The children have already generated their own questions they would like to research and find out about. They are particularly interested in finding out more about Captain Smith, knowing the different parts of the ship, finding out the First, Second and Third Class passengers and looking into to the people who survived. So, lets get ready for our learning… ALL ABOARD!
Science: Our topics this term are Forces and Magnets and we will be carrying out lots of practical experiments around these areas and recording our findings.
Computing: We will combining text and graphics this term by creating our own Titanic presentations to link with our main topic.
Literacy: We will be basing our learning around the texts I was there and Kaspar the Titanic Cat.
Week 1: Well what a great start to a new year! The children have been very welcoming in my first week and have helped me settle into their class very quickly. Thank you year 3! We have fully jumped into our Titanic topic by taking part in a drama workshop this week. The children were amazing at acting out different aspects and their imagination was really flowing giving us insight about what it was really like on the ship. After we wrote some fantastic recounts about our day which was great to relive the experience all over again.
Week 2: Another great week this week. We have been focusing on multiplying a 2 digit number by a 1 digit number in Maths using the column method. The children have worked fantastically to improve their learning on this. Many children were able to show their working out in a variety of ways eg. by using place value counters, Numicon, etc. Well done! We have also worked really hard in our Literacy lessons by working on using descriptive devices such as adjectives, adverbs, alliteration and similes. On another note I was very impressed with the children's homework responses. Let's keep it up!
Week 3: We conducted lots of experiments this week by testing different materials to see if they were magnetic or not. We loved working in our groups and planning our investigation where we all had different jobs to do. We have been working on division this week and the children used their multiplication skills from last week to check their answers. Well done!
Week 4: We have been learning all about money this week. The children were excellent at recognising the different coins and knowing that they represented different values. We applied our addition and subtraction knowledge by finding different totals as well as as trying to find as many different combinations of coins for different totals. At the end of the week we used our money knowledge by pretending to be at a market place. We had different roles where some of us pretended to be shopkeepers and customers. Take a look at the pictures below. In English this week we have been focusing on different adjectives to describe a character from our class story 'I was there…' We have been reading lots to magpie different and interesting words.
Week 5: We had a special visitor this week in our class… one of the characters, Daisy, from our story 'I was there…', came to answer some questions we had thought of in class. She gave us even more of an insight into the Titanic, what it was like and how she felt. Take a look at the pictures below. In Maths this week we have been learning about interpreting and presenting data. We did a tally at the beginning of the week where we went to the bottom of the field and collected results recording what vehicles went past our school. We then presented these results in a pictogram. Good job Year 3!
Week 6: Well, that's the first half of Spring term done and what a fabulous start to my time at Buglawton. Thank you year 3 for welcoming me. The children have absolutely loved starting their Titanic topic and still have so much more they want to learn so we will be continuing our learning after the half term holiday. I have decided not to hand out homework over the holidays but if your child would like to continue their learning next week a few things they could do are: practising their multiplication (wwww.ictgames.com is a good website for lots of fun games), writing a diary of their holidays, finding any interesting words in their reading books, looking for words with prefixes and suffixes plus daily reading would be great but most importantly have a happy and safe half term!
Spring Term 2
Week 1: Welcome back! I hope you had a lovely holiday. It's been a bit of jumbled week due to the unexpected 'snow days' but the children have been that excited to tell me what they have been up to. We are all fired up for the second part of learning… ALL ABOARD!
Week 2: Lots of great learning this week. We have been focusing on measuring length and using this skill when comparing length as well as working out the best ways to find equivalent lengths. In our writing this week we have started reading lots of persuasive texts and identifying the features they use. We have a little surprise for a certain someone on Sunday so keep your eyes peeled on Mothers Day…
Week 3: Another great week which was kicked off by our very own Buglawton Book Day. Take a look at the fabulous costumes in our class picture. Thank you so much for organising these super costumes and in lots of cases making them. I know they don't just happen on their own so thank you for all your efforts.
We have also been celebrating British Science week in class and the children have all had special jobs to do to mark this special week. We have been really interested in the wind direction so we decided that our class would make our very own DIY weather vanes. Some children at the beginning of the week wrote some instructions to make them and then created them, some children have been checking and recording the results and others have presented our findings. What a fabulous team effort, well done Scientists!
In the final week of the Spring term, most of Year 3 went on a residential trip to York. The first day was spent in the Stone Age village at Murton Park. A totally immersive experience.
The second day was spent at York Minster, taking part in the Light and Colour workshop, where we learned all about stained glass windows. We then went to 'Dig' and heard all about Viking Sagas and Viking Medicines. Following this, we visited the Jorvik centre to find out all about life in the Viking times. We even squeezed in a visit to The National Railway Museum.
On the final day, before coming home, we had a last walk through York city centre and returned to Dig for their workshop.
Autumn Term
During the Autumn Term a lot of our learning was underpinned by our 'Prehistoric Britain' Topic which focuses on life in Britain from the Stone Age to the Iron Age. To kick off our learning in this topic we went on a class trip to Tatton Park to take part in their 'Stone Age to Iron Age' workshop.
Science: Over the term, our science topics were Rocks and Soils and Light.
Computing: We used the programme Scratch to write algorithms to create a simple animation, as well as learning how to find and fix 'bugs' in programmes.
Literacy: we used the books 'How to Wash a Woolly Mammoth' and 'Stone Age Boy' to help us in our instruction writing. We also read 'Stig of the Dump' for fun!
To get us into the swing of things, we went on a Woolly Mammoth hunt! It was great fun!
Year 3 kicked off their Stone Age topic with a visit to Tatton Park. We found out about archaeology, arranged items on a timeline, created a human timeline, met the animals, built dens in the woods and learnt lots of information about life in the Stone Age.
On 19th September we were part of a parliamentary assembly and workshop where we found out about the work of MPs and took part in our own debate in the style of the houses of parliament,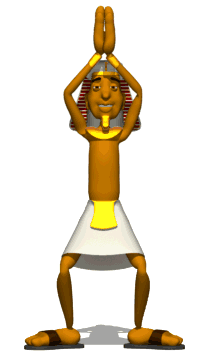 Summer Term
In the final term, Year 3 will find most of our learning being underpinned by our 'Tomb Raiders' topic. We will be exploring life and farming in Ancient Egypt, Egyptian Gods and Goddesses, life on The Nile, Tutankhamun's tomb and our design and technology will focus on researching, designing and creating Egyptian 'papyrus' scrolls and sarcophagi!
We hope to visit Manchester Museum*, where we should have an opportunity to consolidate, develop and apply historical enquiry skills and knowledge of ancient Egypt through both object handling and gallery work, we will:
Develop our enquiry and investigative skills.
Interpret evidence from mummy research.
Solve a 'Raided Tomb Quest' by identifying and reuniting objects that belonged to an ancient Egyptian chantress.
*Trip details to be confirmed.
In ICT we will also become 'opinion pollsters' discovering people's feelings on a range of topics from favourite pharoah to most-loved myth. Finally, we look forward to creating an Egyptian dance to perform to the whole school - we truly will be 'walking like Egyptians'
Spring Term
Our topic in the Spring Term is called 'Iceberg ahead!' and focuses on the sinking of Titanic. We will 'launch' this topic with a visiting workshop where the children will immerse themselves in a creative Titanic themed day. We will be thinking about social class, we will be learning about ice bergs. To further engage the class, all of the children will be given a boarding pass and their first challenge will be to find out information about themselves e.g. Were they a 1st, 2nd, 3rd class passenger or even a member of the crew? Did they survive? Where did they sail from and what was the reason for their travel? Somebody in our our class is the youngest passenger at just 9 weeks old!
Documents