Year Five
Welcome to Year Five!
Your teachers are Mrs Stamp and Mrs Murray.
Your fabulous teaching assistants are Mrs Gocol, Mr Greenwood and Mrs Galbrieth.
Our Year Five topics begin with 'Who let the Gods Out?', which is a focus on Ancient Greece and their Gods. In Spring term we will be studying 'Space' and 'Extreme Environments', and in Summer term 'The Chocolate Story'.
Spellings!
Children have been given a spelling sheet, stapled into their planners. This outlines the spellings that they will be tested on that week. E.G the spellings given on the W/C 10.09.18 will be tested on the Thursday of that week, the 13.09.18.
Children's weekly spellings are linked to national curriculum expectations, and they are also expected to learn the 'Year 5' termly spellings written both on the spelling sheet and within the planner. Many children remain unsure about the Year 4 termly spellings, so revisiting these would also be beneficial.
Homework!
Spellings and 'big maths' times tables are our main homework focus. We expect children to be practising their spellings regularly, and in a variety of ways (using in sentences etc, to ensure they understand the words in context). By now, children should know their 0 – 12 times tables fluently, so this is also a skill that needs practising regularly! If children are confident with the multiplication element (3 x 5), then they can be challenged with division (15 / 3 =). There are some fabulous online games that do this – google 'Hit the Button'!
Below is a suggestion of Greek themed homework, which the class compiled together. I have suggested that although spellings and times tables are the priority, children should try to explore some of the ideas we have come up with. This is not mandatory… but may be rewarded!
This half term children are loving learning about Space! We started off with a visit from an extra-terrestrial friend, and this kick started our exploration into our Solar System. We will be learning about the planets in our Solar System, and the relationships between the planets and the Sun. We will look into the history of our astronomy, and learn about Geocentric and Heliocentric views of the universe. We will also learn about the relationship between the Earth and our Moon.
Week One
This week has been all about easing you back in, and waking those brains back up again! I have enjoyed catching up with everyone and hearing your summer adventures… from lazing in Congleton Park or California, the seaside or Scottish Isles, we all seem to have had a great relax.
We have recapped some Year 4 learning this week, reminding ourselves about learning expectations and the routines of school. In maths, we have begun our Place Value unit, looking at 4 digit numbers and the value of each digit. This will progress to all numbers within a million over the next few weeks, so be prepared! In literacy, we have started reading our focus text, Who Let the Gods Out by Maz Evans. So far, we have met the main character, Elliot Hooper; his wimpy headteacher 'Call Me Graham', and a very furious Mr Boil (with his fat eyes!).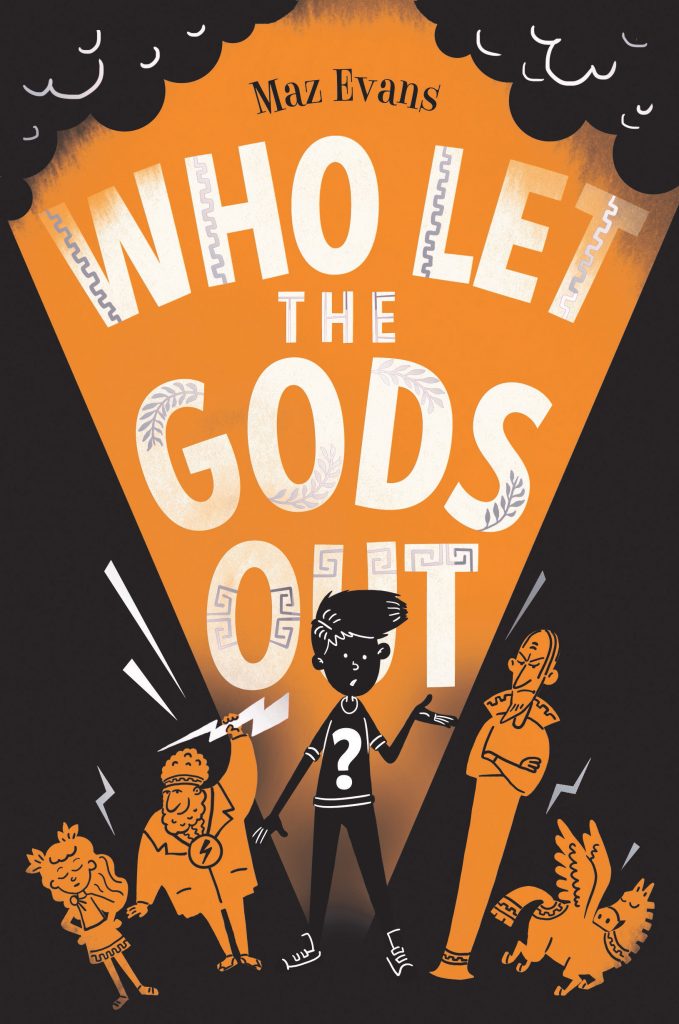 Week Two
This week we have all tackled our favourite subject… ROUNDING! It can be super tricky, but I am really proud of how well all children applied themselves; from those who worked through it step by step with myself, to those who tackled the open ended investigation, they all tried their absolute best.
Use this website to keep practising —-> https://www.topmarks.co.uk/Flash.aspx?f=DartboardRoundingv2
We have only rounded 4 digit numbers so far… we will soon be repeating the process with 5 and 6 digit numbers, so keep practising!
In Literacy, we have focused on punctuation. We recapped using question marks, exclamation marks and full stops accurately. Many of us learnt how to use a dash – can you remember how to use it? The posh name is parenthesis… but it just means to add a little extra information! In our text, our main character Elliot has headed home after his bad day at school, and found that his Mum has gone missing. We have also been introduced to some strange immortal characters who live in the Elysium – members of the Zodiac council!
We have been given the names of our buddies, and next week we will have 'buddy time' for the first time… some of us are very excited about this! Others not so much…!
We also got to know each other a bit more this week with Year Five Speed Dating! 20 seconds with each person, to share favourite things, what children get up to at breaktime, and something funny that's happened to them. They loved doing this, and ended up organising a mass game of manhunt the following breaktime as a consequence of sharing their love for it!
Greek workshop
Greek workshop
Greek workshop
Greek workshop
Greek workshop
Greek workshop
Greek workshop
Greek workshop
Greek workshop
Greek workshop
Greek workshop
Greek workshop
Greek workshop
Greek workshop
Week Six
This week, school is having a focus on 'Positive Thinking'. As a class, we looked through a range of positive phrases such as 'I matter', 'Anything is possible', and 'I am making the right choices', and they chose phrases that they thought would be meaningful to them.
Smokebusters!
Smokebusters!
Smokebusters!
Smokebusters!
Smokebusters!
Smokebusters!
Smokebusters!
Smokebusters!
Smokebusters!
Week Seven
Last week in Literacy, children revisited the features of a non-chronological report, and used this to produce a report of Mrs Porshley-Plum – a character from our key text. This week, children worked in pairs or threes to produce a non-chronological report about Fire Safety, using the knowledge learnt at 'Smokebusters' the previous week. We presented our reports to Year Four on Friday and hopefully passed on some really important safety tips.
In Maths, children have been answering multi-step addition and subtraction questions. These are often found in the assessment papers we do, and can look quite daunting, so children sometimes shy away from completing them! Hopefully this week has increased their confidence in tackling them. This website has some great examples of multi step problems, if you want to practise at home! http://www.normantononsoarprimary.co.uk/wp-content/uploads/Year-6-Adding-and-Subtracting-Formally-Addition-and-subtraction-multi-step-problems.pdf
On Thursday, we looked closely at air resistance in Science. We used our learning from the previous week to make a prediction related to the question 'How can we increase air resistance?' . Children then worked together to make parachute that would produce as much air resistance as possible for a falling egg. We threw our results out of the staff room window, and the results were brilliant! Photos to come…