Ginger & Nutmeg
Nutmeg & Ginger
At Buglawton School, we are very excited to have two school guinea pigs, Nutmeg & Ginger.  They joined our school two years ago and are firm favourites with most of our children.  Each class gets the opportunity to look after Nutmeg and Ginger for a whole week on a rota basis.  The children are expected to clean out their hut twice a week, feed them daily, give fresh water.  Lots of hay and cuddles are an added bonus.
When Year 3 were looking after Nutmeg and Ginger, they wrote some top tips to help with caring for them – please see below.
On this page we hope to be able to share information and photographs about our much loved pets.
Animals can teach children about human behaviour and body language, about parenting skills and social responsibility. Learning to care for an animal is often their first step towards learning to care for others. At Buglawton Primary school we recognise the importance of caring for our pets. We hope that exposure to the responsibilities involved in keeping pets will give our children important life skills.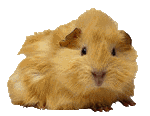 ---
Documents
Missing Attachment
Missing Attachment