France 2014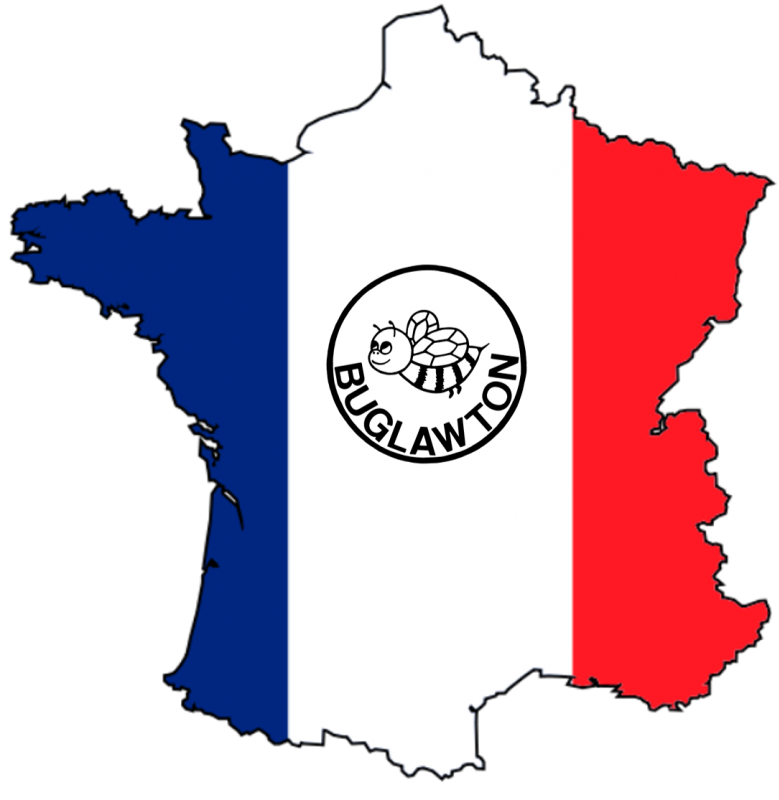 What an amazing week! Thank you to all of the children for being so well behaved and a pleasure to be with. I will be adding photographs to the gallery during the next week and, with help from the children, writing a detailed diary of the trip.
---
Did you here us get a mention on the Simon Mayo show on Radio 2 on Friday afternoon? You can hear it here at 39 minutes through the programme.
---
Whilst we are away, we will update via the drop downs below.
Please note that we will only update using wifi when at the hotel. Please do not worry if we don't add information during the day -it just means that we are out having fun!
---
UPDATE 11/6/14
Not long to go now! Remember to be at school no later than 6am on Monday 16th June!
Our itinerary for the trip is:
Monday 16th June
06:00 Meet at school
12:55 Depart from Dover on ferry
15:25 Arrive at Calais
Approx 17:00 Arrive at Hotel
Tuesday 17th June
Exploring the Opal Coast:
Le Touquet Town Trail
Le Cap Griz Nez/Le Cap Blanc Nez
Beach visit/cafe at Le Touquet
Wednesday 18th June
Parc Bagatelle Theme Park
Evening meal in restaurant in Boulogne
Thursday 19th June
Montreuil-sur-Mer
La Coupole WW2 Museum
Boulangerie visit (demonstration)
Friday 20th June
Chocolaterie Factory tour / shop visit
Cite Europe visit
15:20 Depart from Calais on ferry
15:50 Arrive at Dover
Evening meal at services in UK
Approx 22:00 Arrive back at Buglawton
Go home and sleep!
---
UPDATE April 2014
We have now booked the following excursions: bread making at a traditional boulangerie, visiting a chocolate factory, 'Bagatelle' theme park and 'La Coupole' World War 2 museum.
Parents Meeting: a date will be announced soon for a final information meeting. It is important that all parents attend this meeting so that everyone is clear about what is expected and required. There are also contact and health forms to be completed.
Thank you to everyone that has shown us their passports and EHIC cards. There are still some children who have not brought them into school for us to see though. If you do not already have an EHIC card, you can apply for one, free of charge, at this website: http://www.nhs.uk/NHSEngland/Healthcareabroad/EHIC/Pages/about-the-ehic.aspx
---
Funds
We have been busy raising funds to help towards the cost of the trip and the excursions whilst we are there. So far we have had:
two DVD nights
a Christmas Non-Uniform day
KS1 and KS2 discos
Thank you for all of your support at these events.
---
About
When
Monday 16th – Friday 20th June 2014
Where
Le Touquet, Cote d'Opale (which is about an hour south of Calais)
What we plan to do
practise using the French language that we have been learning in school
explore the beautiful scenery and stunning coastlines and beaches of this area in France
find out about what happened in this area during WW2
wander around local towns and markets to soak up the atmosphere and learn about french culture
try out French food both in the hotel and sample a meal in a local restaurant
For more information about the trip, see Mrs Eddie (Group Leader) or Miss Kennerley (Deputy Group Leader).
---
We arrived safely at the hotel around 6 pm after a smooth journey and a quick visit to the beach at Le Touquet.
We all ate well before taking a trip to a local World War 1 Commonwealth Military cemetery which was a moving end to the day.
10 pm Everyone in bed now!
7am: We have woken everyone up from a deep sleep to get ready for breakfast.
9am: Everyone has enjoyed a breakfast of croissants, cereal, baguette and fruit. About to go out for a day of exploring the Cote d'Opale.
We have enjoyed a packed day of discovering the local area. In the morning we strolled around the streets of Le Touquet, admiring the produce in the local shops. After lunch by the sea, we drove up the coast to have very blustery walks at the Cap Griz Nez and Cap Blanc Nez where we discovered bunkers from WW2 and could see the white cliffs of Dover. After dinner we went back out to visit the beach at Hardelot Plage where we collected shells and watched the sunset.
10pm: Everyone is in bed. We hope the the copious amounts of sea air we have had today will make everyone sleep well tonight!
Highlights of the day: Sophie and Lochlann loved the cliffs and finding out about what happened there during the war, Eleanor loved looking in all of the different shops such as the fromagerie, poissonerie and epicerie where we saw all manner of produce, the beach was popular with everyone and Cody's lasting memory will be the sight of poppies growing everywhere.
7am: We all slept well last night. Getting ready for breakfast.
6pm: Such a fun day filled with laughs and screams at the Theme Park. We all got soaked on the rapids and log flume. Everyone ordered ice creams in french. Getting ready now for dinner.
8am: We have had a little lie in this morning to recharge our batteries. Everyone is up, refreshed and getting ready for breakfast.
8pm: Wow! What a packed day! We started off with a walk around the beautiful walled town of Montreuil Sur Mer, which included a visit inside the 13th century abbey where we had a moment of reflection time. After lunch in the sunshine, we explored La Coupole, a WW2 museum based at a bunker built to house and launch V2 bombs at Britain. From there, we drove to a country village boulangerie to learn about traditional bread making and got to try a pain au chocolat. We finished the day, playing on the beach.
11pm: We have all packed our belongings ready for leaving tomorrow morning. All children in bed and asleep.
8am: Everyone up, packed and having breakfast.
12pm: had a brilliant tour of a chocolate factory which included a sample which we all thought was delicious. Lots of chocolate was also purchased!
3.30pm: We have arrived at Dover.