Year Three
While Mrs Cooley is ill, Mrs Somers is your class teacher and your TAs are Mrs Varey, Mrs Thomas, Mrs Parry, Mrs Sharples and Miss Sheard.
We have P.E. sessions on Tuesday and Friday. Homework is given out on a Friday and needs to be returned the following Thursday morning. In addition to the regular weekly homework, there is a set of optional topic-themed tasks that the children can challenge themselves to complete (see the PDF below). In Key Stage Two you can bring in snack money every day if you get peckish.
As a school, we believe that intelligence is not fixed and that we all have the potential 'To be the best we can be!' Throughout the year we will reflect on how our mindsets can be affecting or helping our learning. In our classroom we have a 'Learning Pit' which encourages us to remember that learning is a journey.
Some thoughts to drive us are:
Autumn Term
During our Autumn Term a lot of our learning will be underpinned by our 'Prehistoric Britain' Topic which focuses on life in Britain from the Stone Age to the Iron Age. To kick off our learning in this topic we will be going on a class trip to Tatton Park to take part in their 'Stone Age to Iron Age' workshop on the 12th September.
Science: Over the term, our science topics will focus on rocks and light.
Computing: We will use the programme Scratch to write algorithms to create a simple animation.
We will go on to learn how to find and fix 'bugs' in programmes.
Literacy: we will use the books 'How to Wash a Woolly Mammoth' and 'Stone Age Boy' to help us in our instruction writing. We'll also read 'Stig of the Dump' for fun!
To get us into the swing of things, we went on a Woolly Mammoth hunt! It was great fun!
Year 3 kicked off their Stone Age topic with a visit to Tatton Park. We found out about archaeology, arranged items on a timeline, created a human timeline, met the animals, built dens in the woods and learnt lots of information about life in the Stone Age.
On 19th September we were part of a parliamentary assembly and workshop where we found out about the work of MPs and took part in our own debate in the style of the houses of parliament,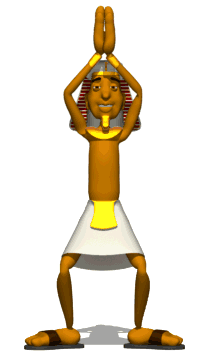 Summer Term
In the final term, Year 3 will find most of our learning being underpinned by our 'Tomb Raiders' topic. We will be exploring life and farming in Ancient Egypt, Egyptian Gods and Goddesses, life on The Nile, Tutankhamun's tomb and our design and technology will focus on researching, designing and creating Egyptian 'papyrus' scrolls and sarcophagi!
We hope to visit Manchester Museum*, where we should have an opportunity to consolidate, develop and apply historical enquiry skills and knowledge of ancient Egypt through both object handling and gallery work, we will:
Develop our enquiry and investigative skills.
Interpret evidence from mummy research.
Solve a 'Raided Tomb Quest' by identifying and reuniting objects that belonged to an ancient Egyptian chantress.
*Trip details to be confirmed.
In ICT we will also become 'opinion pollsters' discovering people's feelings on a range of topics from favourite pharoah to most-loved myth. Finally, we look forward to creating an Egyptian dance to perform to the whole school - we truly will be 'walking like Egyptians'
Spring Term
Our topic in the Spring Term is called 'Iceberg ahead!' and focuses on the sinking of Titanic. We will 'launch' this topic with a visiting workshop where the children will immerse themselves in a creative Titanic themed day. We will be thinking about social class, we will be learning about ice bergs. To further engage the class, all of the children will be given a boarding pass and their first challenge will be to find out information about themselves e.g. Were they a 1st, 2nd, 3rd class passenger or even a member of the crew? Did they survive? Where did they sail from and what was the reason for their travel? Somebody in our our class is the youngest passenger at just 9 weeks old!
Documents